Asalamualaikum
ini sesi masak memasak xdirancang namenye.hentam taram.lagipon kene masak awal sbb adaa program malam nanti nye...name pon amatur sahaje kan.dila bukan pro.xreti pon nak jadi pro hihi..ala kadar je yang mampu haih..
MENU :
cek mek molek [ketua chef : najwa + tukang goreng = dayah]
lunch + dinner [ketua chef : dila]
fiqah xde kat umah sbb die ada kelas quran ptg tadi hehe ;p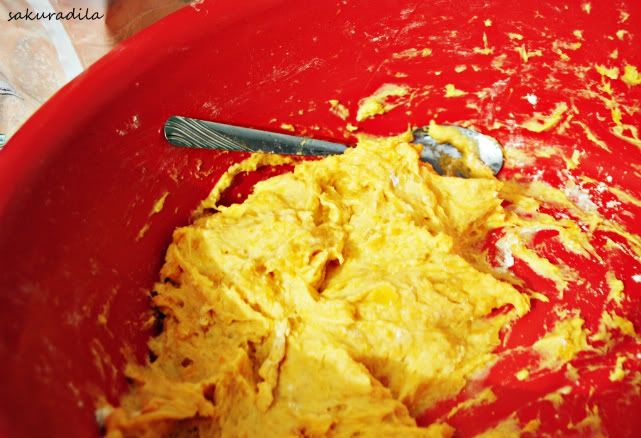 ini hasil keledek yang diuli digentel-gentel oleh najwa.dila bukan xtolong,dila tengah masak rendang daging oke ;p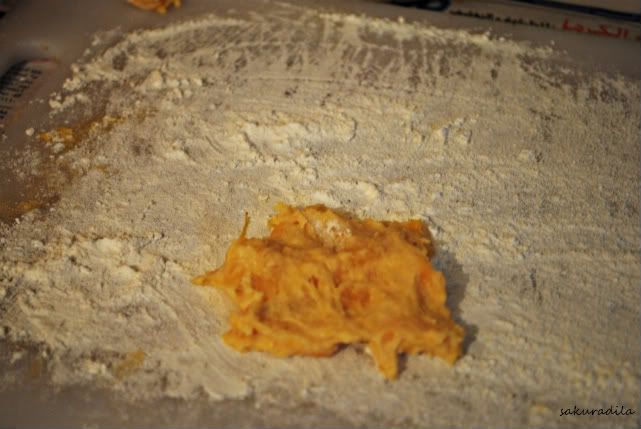 firstly,kte lenyek die comel-comel atas landas.sini punye keledek manyak lembik woo.tepong pon pelik.alamat mmg byk tepung kne alaskan bg senang gentel2...
pastu bubuh GULA.perhatian,GULA ye,bukan garam hahaha ;p
pastu gentel2 bentukkan die,buat bucu hujung2 ehh...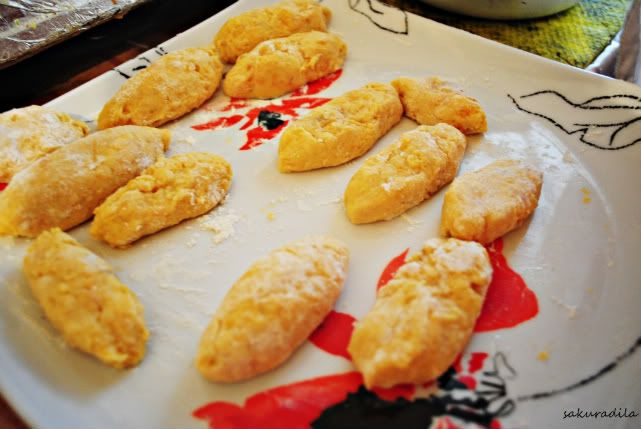 hasil gorengan dayah heee
ittadakimasu :)
ini la time weekend yg mmg happy.masak2 kat dapor.borak2.maen2.haha.nasi minyak tu mmg xde rupa.haha.xberseri langsung oke.hentam taram pon namenye en.hihi.
isnin ni last lectures utk Musculoskeletal system.but still have 2 cases in small group.pastu kene bersedia betol2 on progresss for the next exam 30th nie.then final menyusul on 2th,6th and 13th of january 2011.yosh yosh.even zul pon bagi dila hadith kate2 semangat.TERHARU kot!
now,sesi utk bersama cik cik nugget and teh-0 panas :)
maaf,dila betol2 tiada idea utk menulis.hanya mampu menyelitkan sedikit gambar ttg hidup di sini :) lain kali insyaAllah ^_^
yosh,
sakuradila