Asalamualaikum..


13 april 2011 = 21 tahun :)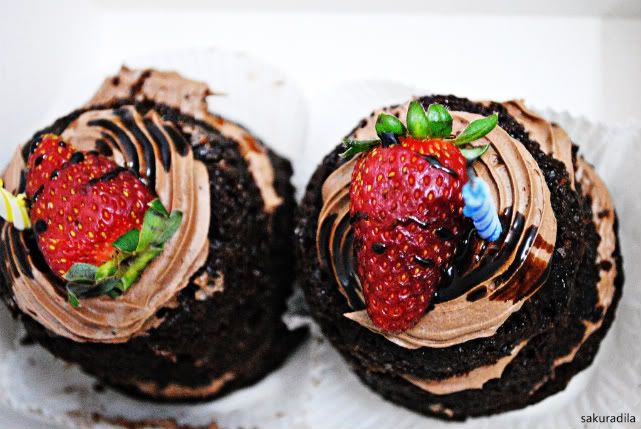 alhamdulilah.syukur kepada Allah.sudah 21 tahun hidup menghirup udara.sudah 3 tahun hidup di negara orang.another 3 tahun untuk diharungi dengan kekuatan yang Allah bagi.amin.
semakin muda ni,uhuk2,semakin xheran sikitla dengan hari istimewa mcm ni.sbb takut expect yang lebih-lebih.tapi ape pon,name pon hari istimewa kan,mmg besenye kita nak yang best2 jadi kan.alhamdulilah,diorg kat sini sambut utk dila.even makan2 comel2 je,even busy exam sume,dengan sem paling hectic sepanjang 3 tahun ni,diorg sambut jugak.arigatou!dila hargai sangat2.hehe.
yang sob3 nye,hari itu la result exam keluar dengan harunye.
xpela,pasrah,ade hikmah di sebaliknya kan.cuma skrg,kene usaha lebih keras untuk system yang last and then final menjelma mcm bese sebelum BALIK MSIA!
monolog : mampukah aku?
16 april group last dak2 JAD fly ke nihon.
for emy,iro iro arigatou ne!selamat terbang dan selamat sampai kat sane.dok umah sorg2 tu jaga diri elok2.selamat memulakan hidup baru dgn hepinye kat sane!fighting3x!
minna,kyo tsukettene :)
p/s: selamat menjadi "alien" :p
hehe sekarang x pakai tongkat dah.ini gambo lame punye,time buat sambutan walimah kecik2 untuk kak gg.alhamdulilah berbanding dulu,kaki ni makin oke,tapi still bengkak and terhencut-hencut jalan.nampaknye mcm bakal begini sampai habis sem je?harap2 xla,insyaAllah pelan2 elok,dengan izin Allah :)
itu pelamin sudah habis kene ronyok lepas sesi tgkap gambo keh3
diorg dah pandai dah buat,sape2 nak bole la tempah kat fifi ngan yuni ye :p
ganbarimashou!
sakuradila